Non Fiction – Adult – Christianity/Spirituality
Publication Date: 2011
A woman's transformation from fear to faith through thankfulness to God.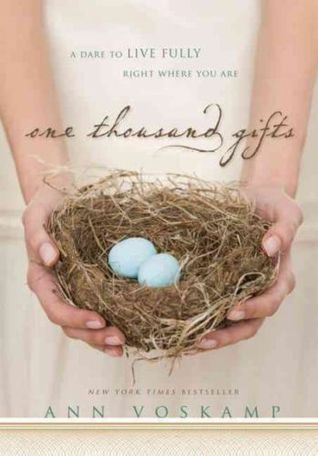 This is not a how to, but more of a blog styled record of the author working through the issues that haunt her. She completely exposes herself sharing her thoughts and experiences in all of their beauty and ugliness as she hunts for reasons to be grateful. The writing is very romantic, flowery, and poetical – which could be a turn off for some people, but I thought it was rather beautiful. Each entry is full of raw emotion and written as a string of consciousness thoughts and not structured essays. I will have to say this seems to be written for Ann to clarify her own thoughts and so o
n occasion I found it hard to follow, but the empathic bond created by one struggling human to another made the strength of her emotions and epiphanies hit me almost as hard as if they were my own. This book is not for everyone, but for those who are attracted to it expect a soul wrenching experiences and a challenge to your own inconsistencies between belief and actions.